FLOWER BULBS AS A GIFT
No nicer gift than flower bulbs. A gift with a promise. It is fun at the moment of giving, but when the bulbs are in bloom there is an even greater period of pleasure.

JUB offers beautiful, contemporary gift items with bulbs for various seasons. From a festively printed shopping bag to elegant, stylish bags and other gift boxes filled with top quality JUB bulbs.

Many of the products are beneficial to biodiversity, an important theme that is becoming increasingly important for consumers. We have developed suitable packaging for every type of customer. We are happy to advise you in choosing the most suitable range.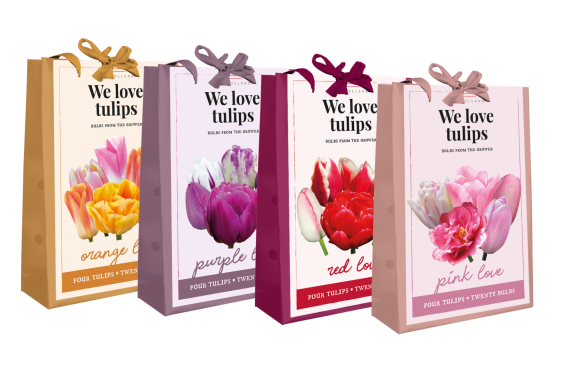 the core activities Retail
High quality, wide range and high level of service

Do you have a question?
We are happy to help
already worked for
check out our socials